You are invited…
You are invited to attend a seminar designed to teach, inspire and help you perfect your understanding and use of the Thompson Technique. The seminar will be presented by the president of the RTT-Union of Thompson Technique , Manfred Reichart, Heil./ Chiropractor, Certified Thompson Technique Instructor who was himself a 10 year student and co-Lecturer from Dr. Robert D. Jackson D.C, who was himself a 17 year student of the technique's founder, Dr. J. Clay Thompson.
Manfred Reichart has been teaching and inspiring Chiropractors all over Europe for the last two and a half decades. He will teach the complete Thompson-Derefield (leg length) examination and analysis protocol. Manfred Reichart will present basic through advanced Thompson Technique adjusting procedures that have been added or modified based on the Thompson Technique Foundation board.
He wil also instruct on how to designate those conditions which may present contraindications to chiropractic care or specific modifications to adjusting in specific areas based on presentation of findings such as spondylolisthesis, pregnancy or pathology. This classroom andlab presentation will include hands on instruction of the Thompson Technique materials including legcheck analysis, the 5 basic categories and variations that occur in each analysis, rotated sacrum, the lumbar spine, the dorsal spine, the cervical spine and extremities. It will also include modifications for pediatric, geriatric and pregnancy.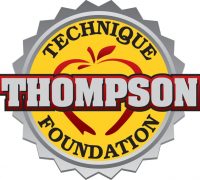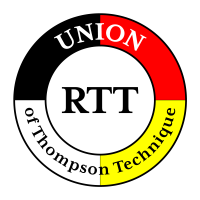 Sie sind eingeladen…
Sie sind eingeladen, an einem Seminar teilzunehmen, das Sie lehren, inspirieren und Ihnen helfen soll, Ihr Verständnis und Ihre Anwendung der Thompson-Technik zu perfektionieren. Das Seminar wird vom Präsidenten der RTT-Union der Thompson-Technik, Manfred Reichart, Heil./ Chiropraktiker, zertifizierter Thompson-Technik-Ausbilder, der selbst 10 Jahre lang Schüler und Co-Dozent von Dr. Robert D. Jackson D.C. war, der selbst 17 Jahre lang Schüler des Gründers der Technik, Dr. J. Clay Thompson, war, präsentiert.
Manfred Reichart hat in den letzten zweieinhalb Jahrzehnten Chiropraktiker in ganz Europa unterrichtet und inspiriert. Er wird das komplette Thompson-Derefield (Beinlänge) Untersuchungs- und Analyseprotokoll unterrichten. Manfred Reichart wird grundlegende bis fortgeschrittene Verfahren zur Anpassung der Thompson-Technik vorstellen, die auf der Grundlage des Stiftungsrates der Thompson-Technik hinzugefügt oder modifiziert wurden. Er wird auch Anweisungen geben, wie jene Zustände zu benennen sind, die aufgrund der Darstellung von Befunden wie Spondylolisthese, Schwangerschaft oder Pathologie Kontraindikationen für die chiropraktische Versorgung oder spezifische Modifikationen der Anpassung in bestimmten Bereichen darstellen können.
Diese Präsentation im Seminarraum beinhaltet auch die praktische Unterweisung in der Thompson-Technik, einschliesslich der Bein-Check-Analyse, der 5 grundlegenden Kategorien und Variationen, die bei jeder Analyse auftreten, des Kreuzbeins, der Lendenwirbelsäule, der Brustwirbelsäule, der Halswirbelsäule und der Extremitäten. Es werden auch Modifikationen für die Pädiatrie, Geriatrie und während der Schwangerschaft enthalten.